Online Bulletin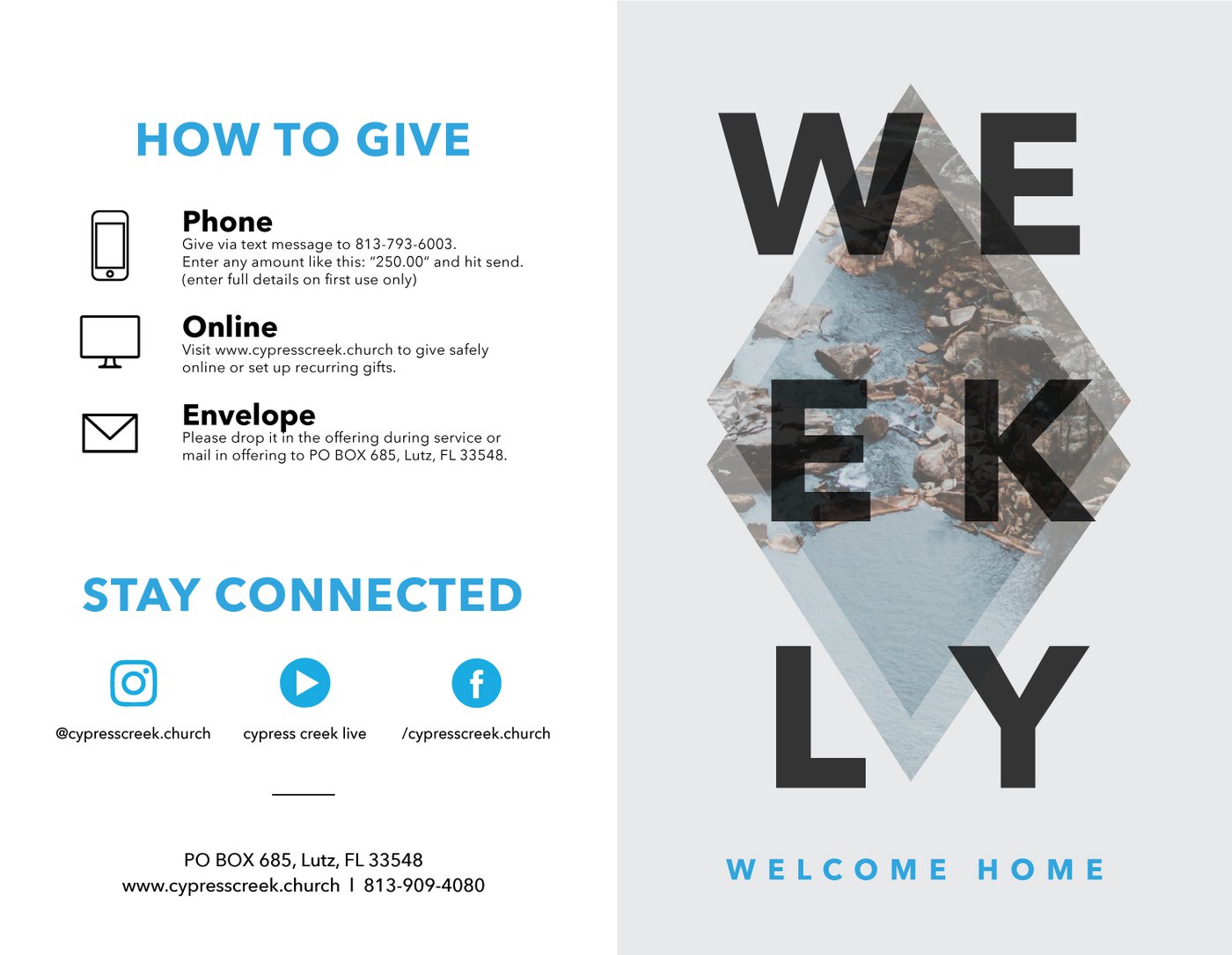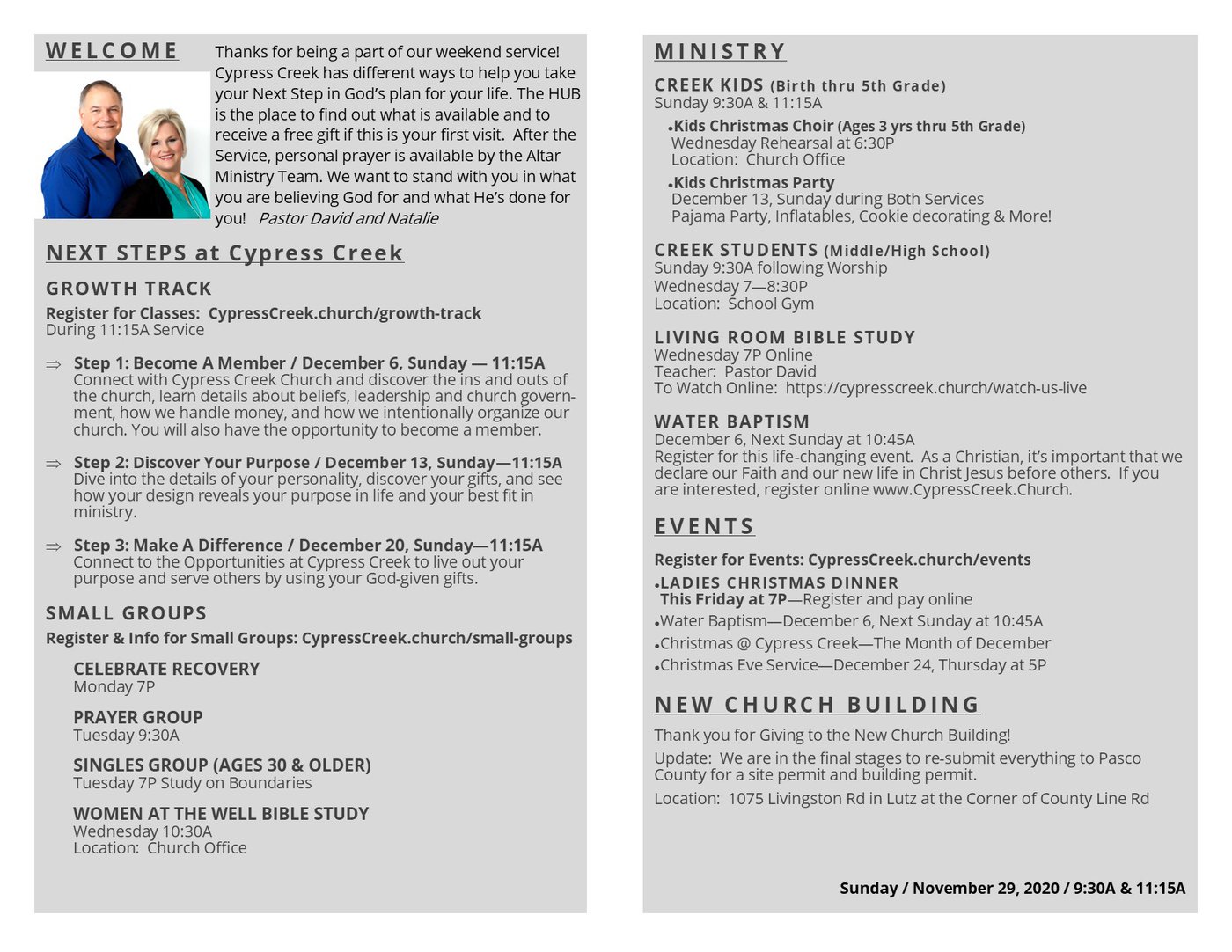 Message Notes
Cypress Creek Church — Pastor David Bamberry
November 22, 2020
THE LAWS OF INCREASE — Part 5
__________________________
The Law of WORDS
God gave you WORDS as a gift, and it is a gift to be used to
create INCREASE in your life.
Why Our Words Are Important
1. We listen to what we say.
Psalm 19:14—Let the words of my mouth and the meditation of my heart be acceptable in Your sight, O LORD, my strength and my Redeemer.
We can speak anger in our heart, or we can speak love.
We can speak blessing into our hearts, or we can speak cursing.
We can speak ourselves up, or we can speak ourselves down.
"Let my words be a sound that fits with what God wants"
2. It is easier to underestimate our words than to take responsibility for them.
Matthew 12:36—But I say to you that for every idle word men may speak, they will give account of it in the day of judgment. For by your words you will be justified, and by your words you will be condemned."
Everything we say matters.
It's easier to claim negligence than responsibility.
3. We choose what we put into our words. Spirit + Life = Faith
Jesus said in John 6:63b, "The words that I speak to you are spirit, and they are life."
Paul said in Romans 10:8, "But what does it say? The word is near you, in your mouth and in your heart (that is, the word of faith which we preach)."
4. There are two Types of Words:
Words that beat down.
Words that build up.
Proverbs 12:18—There is one who speaks like the piercings of a sword, but the tongue of the wise promotes health.
5. Our Words have Power.
Proverbs 18:21—Death and life are in the power of the tongue, and those who love it will eat its fruit.
When God created us, He gave us WORDS that were meant to be a
BLESSING to BRING you INCREASE, not a curse to lead you to decrease.
*All scripture is from the NKJV unless otherwise noted.