Online Bulletin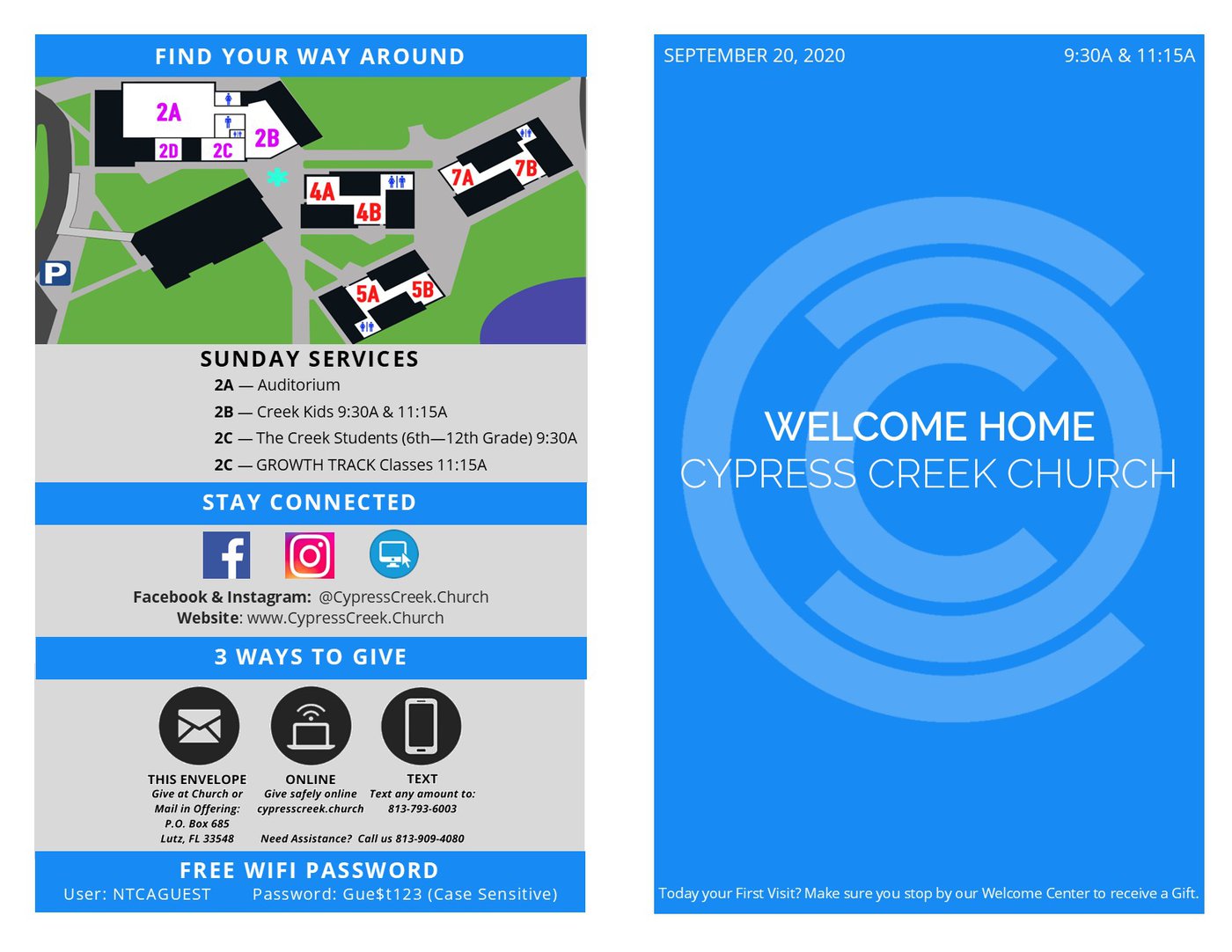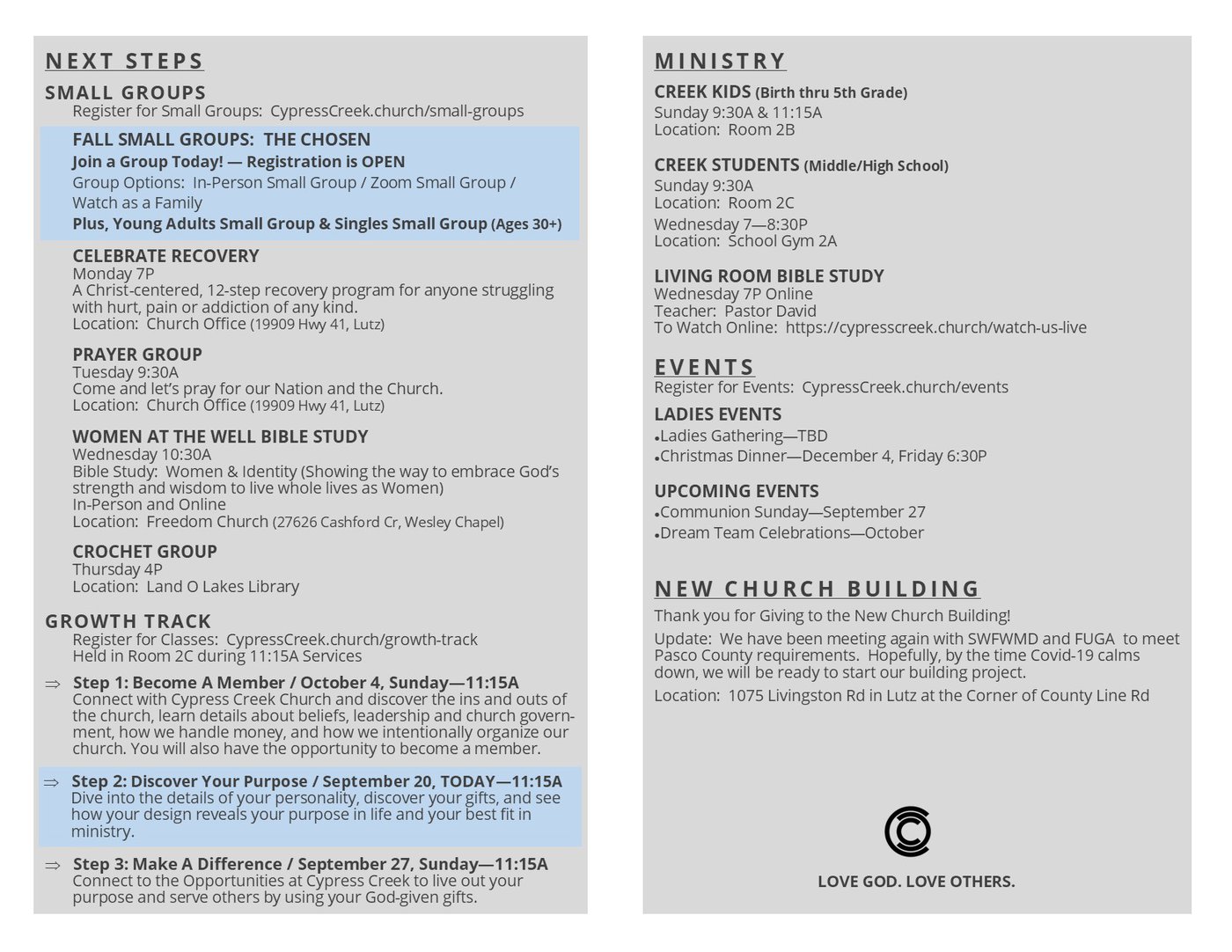 Message Notes
Cypress Creek Church — Pastor David Bamberry
September 20, 2020
THE CHOSEN – Part 2
____________________________________________________________________________________________________________________________________________________________________________________________________________________________________________________
"The Chosen" spotlights the real-life men and women who knew Christ, and
today we feature the future disciples as they discover the true purpose of the Sabbath.
Exodus 20:8-11—"Remember to observe the Sabbath day by keeping it holy. You have six days each week for your ordinary work, but the seventh day is a Sabbath day of rest dedicated to the LORD your God. On that day no one in your household may do any work. This includes you, your sons and daughters, your male and female servants, your livestock, and any foreigners living among you. For in six days the LORD made the heavens, the earth, the sea, and everything in them; but on the seventh day, he rested. That is why the LORD blessed the Sabbath day and set it apart as holy."
1. Sabbath is God's Gift of Rest to Us.
Hebrews 4:10-11—For all who have entered into God's rest have rested from their labors, just as God did after creating the world. So let us do our best to enter that rest. But if we disobey God, as the people of Israel did, we will fall.
2. Don't Be Legalistic .
Mark 2:27-28—Then Jesus said to them, "The Sabbath was made to meet the needs of people, and not people to meet the requirements of the Sabbath. So the Son of Man is Lord, even over the Sabbath!"
Colossians 2:16—So don't let anyone condemn you for what you eat or drink, or for not celebrating certain holy days or new moon ceremonies or Sabbaths.
3. Church is the Perfect Family Activity.
Hebrews 10:24-25 TPT—Discover creative ways to encourage others and to motivate them toward acts of compassion, doing beautiful works as expressions of love. This is not the time to pull away and neglect meeting together, as some have formed the habit of doing, because we need each other!
4. The Sabbath—It Allows Us to Reconnect With Him.
Romans 14:5-6a —In the same way, some think one day is more holy than another day, while others think every day is alike. You should each be fully convinced that whichever day you choose is acceptable. Those who worship the Lord on a special day do it to honor him.
5. Avoid Work and Focus on Renewal on Your Sabbath.
Isaiah 56:2 —Blessed are all those who are careful to do this. Blessed are those who honor my Sabbath days of rest and keep themselves from doing wrong.
"True success is obeying God. You will never change your life until you
change something about your life. The secret of your success is found in
your daily, weekly, monthly, and yearly routine."
"Taking a Sabbath reminds us that we are human beings, not humans doing."
*All scripture is from the New Living Translation unless otherwise noted.